APPLICATION:
Special police units are often found in robust operations. For the police officers this often means breaking into unfamiliar premises, carrying out searches or arresting those who are dangerous. The situation is often confusing and difficult to assess. Coping with the situation, but also protecting the officers themselves, have priority. Thus, the most comprehensive and strong ballistic protection possible is necessary.
CHALLENGE:
Despite the high level of training and a large number of specialists on site, the first officers at the door are particulary at risk. Extensive protective equipment must protect the police officer from injuries caused by a large variety of possible attacks. The operations are often preceded by negotiations, reconnaissance and, if necessary, waiting for additional personnel. The officers therefore often remain with all their equipment for long waiting periods, but are always ready to resolve the situation if necessary. The unrestricted ability to act with maximum protection is a must for the success of the operation.
SOLUTION:
The scalable, perfectly matched elements help the officers in their daily, challenging work to protect our society. The system achives maximum self-protection with maximum mobility. Additional protective elements can easily be adapted for situations that develop quickly, such as a amok situation or a hostage-taking. However, the system can also be quickly reduced by elements in order to pursue and successfully arrest a perpetrator after an entry action.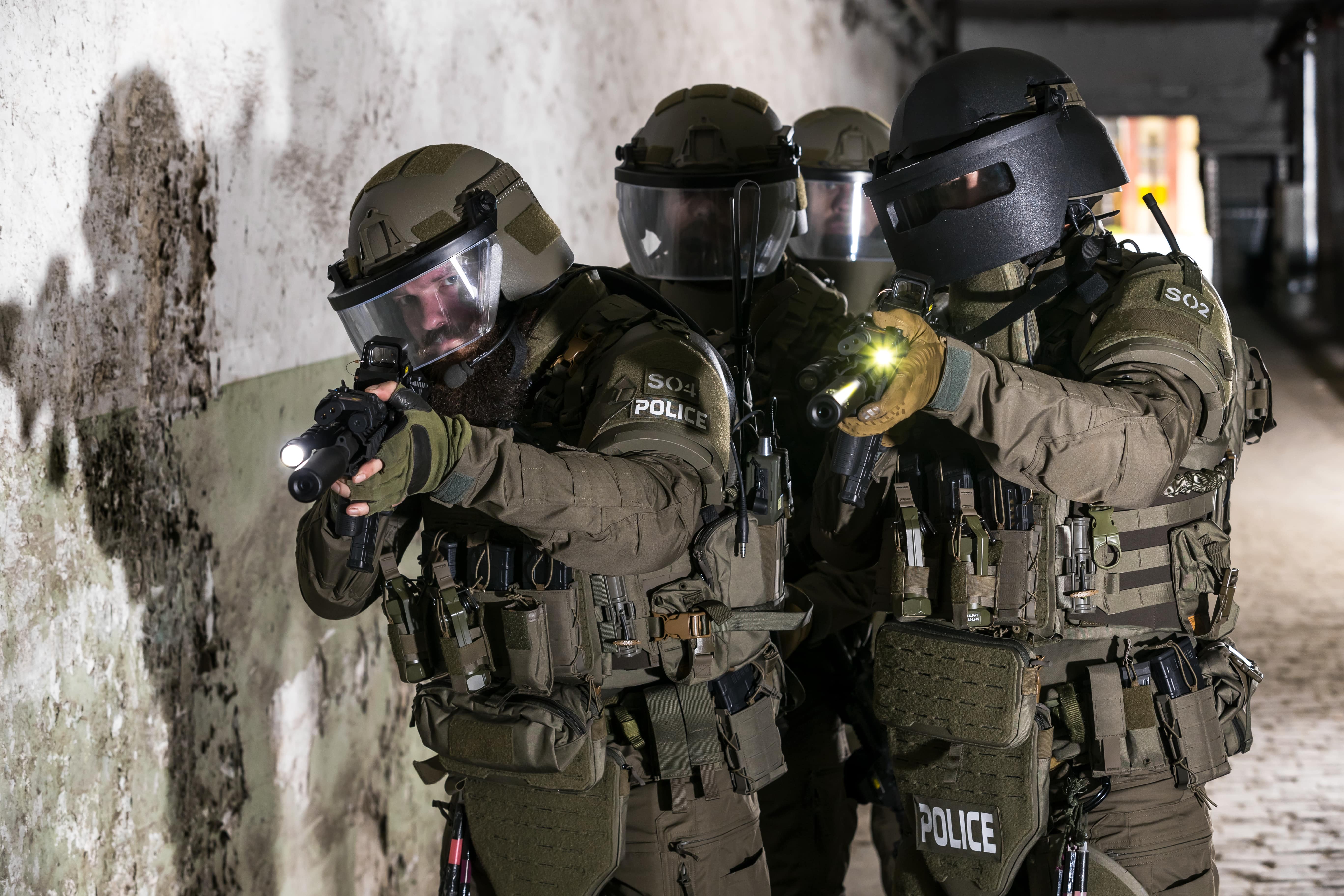 Here the M.U.S.T. system to bring out its strengths, consisting of the modular, upgradeable plate carrier system with adaptable protective elements, such as larynx, rib, upper arm, deel and thigh protection from Lindnerhof tactics as well as the soft and hard ballistics elements from Mehler Vario System, supported by matched flame-retardant operational clothing from UF PRO.
For all details regarding the M.U.S.T. system and other sample configurations, please visit: https://must-gear.com/the-must-system