APPLICATION:
Reconnaissance missions serve to obtain Information in the depths of an hostile area or to support specialized- and special forces in their operations. Particular attention is paid to light, functional equipment, as a lot of additional equipment usually has to be carried along to fulfill the task. For this type of mission, however, the highest possible protection is needed, so that in the event of discovery by enemy forces, the fire fight can be carried out and a rally point can be reached. In addition, infiltrations can happen via air, land or sea, where equipment has to be adapted to the task.
CHALLENGE:
Long approach and departure routes, as well as staying in the mission area for days, require weight-optimized equipment while still providing adequate protection against the effects of weapons. It is essential for the soldiers to carry a large number of mission-ciritical devices that are necessary for the fulfillment of the task. Even at the beginning of the mission, an enormous amount of equipment builds up, which, in addition to the mission-specific equipment, has to be supplemented with sufficient food and ammunition.
SOLUTION:
The interplay of optimum protection and unlimited mobility enables you to achieve long infiltrations and exfiltrations without losing physical performance. The reduced weight allows you to constantly stay in the area of operations without having to accept restrictions in terms of food, combar and command equipment. The modularity in combination with the existing comfort leads to an optimal adaptation for the respective user and his function within the team.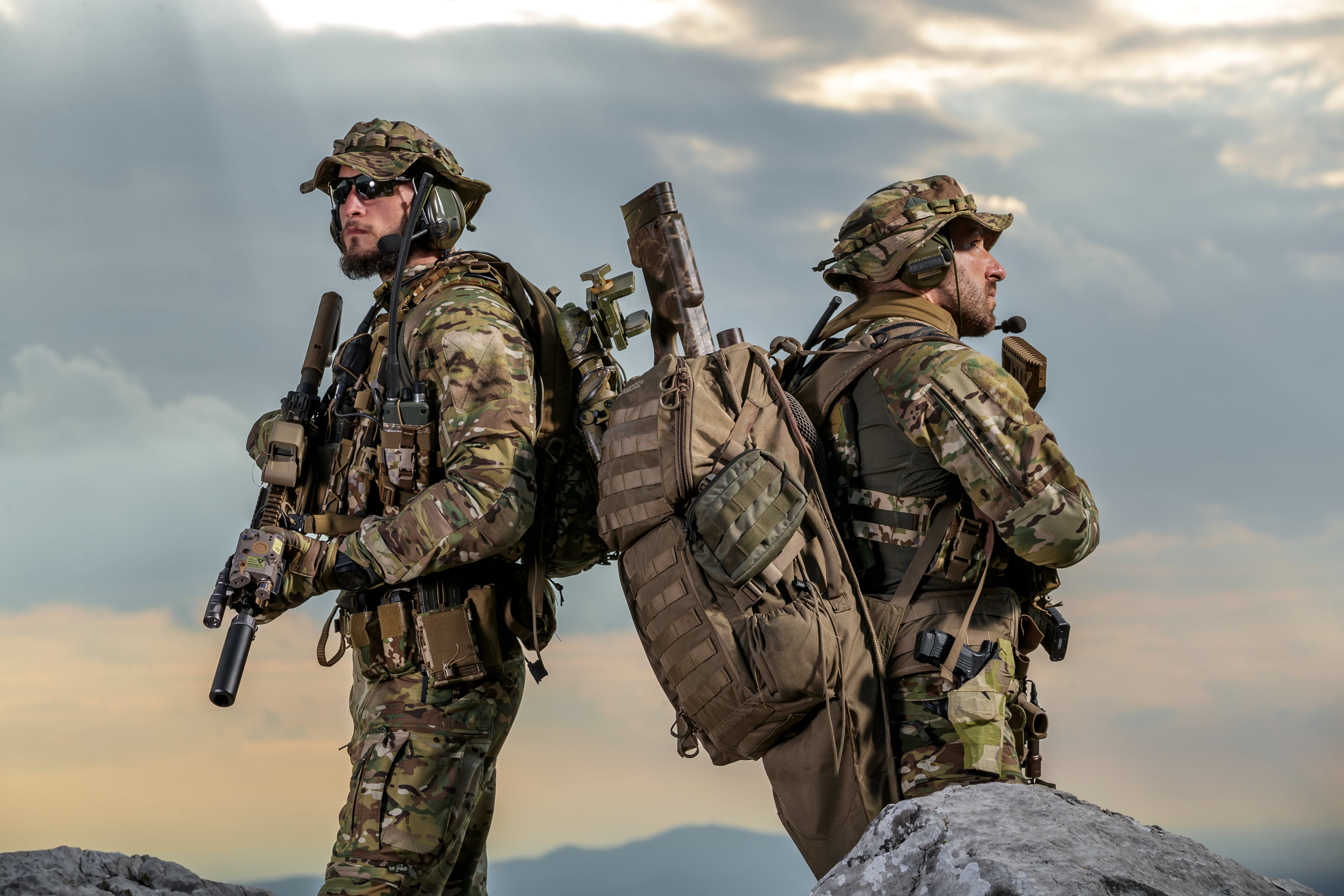 All of this can be found in the M.U.S.T. system, consisting of the high-quality and lightweight plate carrier, the tactical accessories from Lindnerhof tactics, weight-optimized ballistic solutions from Mehler Vario System and the new, light combar clothing from UF Pro.
For all details regarding the M.U.S.T. system and other sample configurations, please visit: